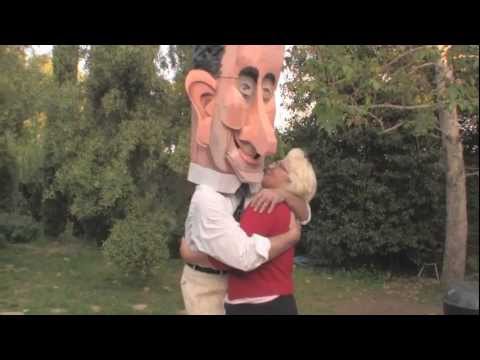 This weekend my home city of Durham, NC hosted its annual Full Frame Documentary Festival.  Over the course of four days I watched 15 films, and it was an incredibly fun and thought-provoking (though exhausting) weekend
The highlight of the festival for me was a moment near the end of "Beauty Is Embarrassing," a film about artist/sculptor/performer Wayne White, best known for designing the sets and puppets in "Pee Wee's Playhouse" and the "Tonight, Tonight" music video by Smashing Pumpkins in the mid-1990s.  Despite not being a household name, he impacted a generation's art sensibilities and won three Emmys and an MTV Video Music Award for his work.
Most importantly, he does what he loves for a living.
At one point in the film, he says something I found very relevant for job seekers struggling to find a fulfilling career.  (It's shocking, so pardon the language!)  He says "The American Dream is to say 'f___ you'."  Whatever did he mean by _that_, and what could it have to do with the job search?
Out of college, Wayne willingly became a starving artist in NYC to do intellectually stimulating work.  He chose to worry about excellence rather than career progression, and success naturally followed.  This doesn't mean he avoided challenges where he might fail altogether – he just avoided challenges about which he was apathetic.
I tell job seekers they can be mediocre at anything they set their mind to, but they can only be excellent if they have passion for their work.  Wayne White took the idea a step further (using colorful language, granted!), noting that excellence is liberating.  Excellence allows you to do things average performers can't.
If passion leads to excellence and excellence leads to autonomy, then passion leads to autonomy.  In other words, if you're excellent at what you do, you'll have more freedom.  Not total freedom, but more freedom.  The freedom to be yourself, do things your own way, etc.
Most job seekers I work with seek a combination of infrastructure and freedom – enough infrastructure to ensure productivity and development, but enough freedom to ensure influence and job security. Wayne White's comment crystallized for me how non-artists can achieve such a balance:
1)   Find work you're passionate about
2)   Become excellent at it
3)   As your work gains recognition, use your increased influence to further improve your environment